Revenge 2017 1080p BluRay X264 - AMIABLE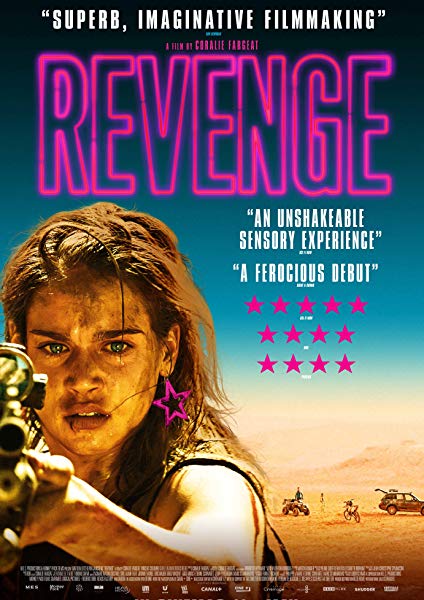 Release INFO:
Genre:
Thriller
Duration:
113 Min.
Audio Stream:
DTS
Video Stream:
BD
Video Codec:
MPEG-4 H.264 / AVC
Language/s (Audio):
English
.: IMDb :.
.: Trailer :.
.: Plot :.
The story sees three wealthy, middle-aged CEOs - all married family men - get together for their annual hunting game in a desert canyon. It's a way for them to let off steam and affirm their manhood with guns. But this time, one of them has come along with his young mistress, who quickly arouses the interest of the two others. Things get out of hand and she is left for dead in the middle of this arid hell. However, the young woman is very much alive, and the hunting game turns into a ruthless manhunt.
AMIABLE presents:
Revenge.2017.1080p.BluRay.X264-AMIABLE
Date : 08/2018
' you are my Runtime : 01:48:30
Video : 1920x808 (23.976fps)
Audio : DTS 5.1 1509kbps
Lang : English / French
Subs : English
sweetest downfall IMDB :
https //www.imdb.com/title/tt6738136/
BOM :
https //www.boxofficemojo.com/movies/?id=revenge2018.htm
Genre : Action, Horror, Thriller
I loved you first
Tomorrow's just your future yesterday!
Size:
7890 MB
Download Movie HERE