Deadpool 2 2018 UNRATED 1080p BluRay x264 - SPARKS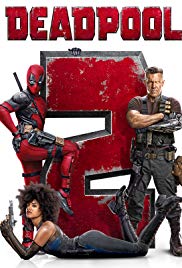 Release INFO:
Genre:
Action
Duration:
120 Min.
Audio Stream:
DTS
Video Stream:
BD
Video Codec:
MPEG-4 H.264 / AVC
Language/s (Audio): English
Others:
Unrated
.: IMDb :.
.: Trailer :.
.: Plot :.
After losing the love of his life, 4th wall-breaking mercenary Wade Wilson aka Deadpool (Ryan Reynolds) must protect Russel (Julian Dennison) must assemble a team of mutants and protect Russel from Cable (Josh Brolin), a no-nonsense, dangerous cyborg from the future and Deadpool must learn the most important lesson of all, to be part of a family again.
Deadpool.2.2018.UNRATED.1080p.BluRay.x264-SPARKS
Release.Date:
09.08.2018
Video :
X264 @ 10165Kbps
Frame.Rate :
23.976
Resolution :
1920x808
Audio :
DTS 1509Kbps 7ch
Language :
English
Length :
2h 13mn
Source :
Retail BluRay
Size :
11189MB
Subtitles :
English, Spanish, French
IMDb:
https //www.imdb.com/title/tt5463162
ALLiANCE
ASCii/NFO: pH7 of SiLK
Size:
11190 MB
Download Movie HERE