Three-Body Tech Heavier7Strings 1.5.1 VSTi x64 Win.OSX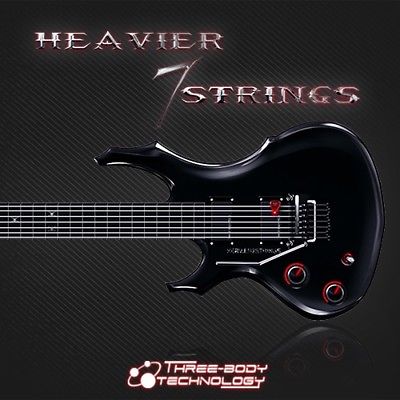 Three-Body Tech Heavier7Strings 1.5.1 VSTi x64 Win.OSX | 9.5 GB
Heavier7Strings - seven-string virtual guitar for heavy styles with built-in stance effects and a library of MIDI-patterns.
Key features:
Sampler specially designed for this program, which provides direct reading of samples from the disc and compensation for the delay time.
Endless Sustain.
Built-in digital signal processor for more realistic guitar sound:
- random changes in timbre and envelope in addition to the round-robin (RR) algorithm;
- additional tone correction with suspenders and vibrato;
- digital emulation of string tension, resonance, tone control and pickup position
Adjustable in frequency and depth of vibrato.
Automatic installation of the working string, fret and direction of the battle.
Software switches (triggers), facilitating the performance of guitar parts on the midi keyboard
Realistic double track: an individual RR-algorithm for each guitar and randomization of the duration of the notes.
Stance effects:
- amplifier, cabinet, overdrive, screamer, flanger, delay, etc. in any combination
- 16 types of amplifiers from pure to heavy metal, work in the mode of 2 - 8 times supersampling to avoid high-frequency aliasing.
- 66 built-in cabinet pulses with different speakers and microphones, custom pulses (wav files).
- up to four pulses can be mixed with different delay, intensity and phase.
Hundreds of built-in loops (MIDI-patterns) with already configured effects rack configurations for various musical styles.
Patterns can be transferred to the host program, you can also add your own patterns (by dragging midi-files from the explorer).
Content:
Heavier7Strings - the guitar itself with built-in effects rack
HeavierFX - effects stand alone
Year / Release Date: 12/26/2018
Version: 1.5 Build 1
Developer: Three-Body Tech
Developer site:
Format: VST2
Digit capacity: 64bit
Tabletka: cured
System requirements: Intel Core Duo / AMD Athlon 64, SSE3 +, Windows 7+ (64 bit)
DOWNLOAD LINKS: