eDrawings Pro Suite for CATIA V5, Solid Edge, Autodesk Inventor, NX, ProE, Creo x86/x64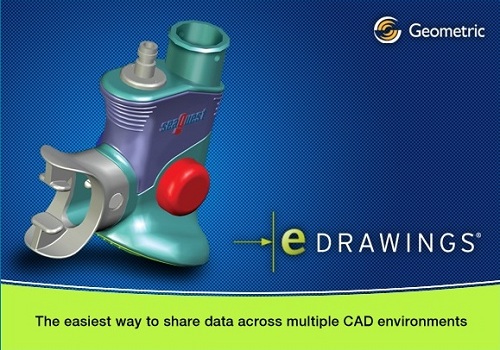 eDrawings Pro Suite for CATIA V5, Solid Edge, Autodesk Inventor, NX, ProE, Creo x86/x64 | 962 MB
eDrawings is a specialized module that allows you to view models and drawings created in various CAD systems, save them as compact executable files for e-mailing, and also add various types of notes to them in the collective work on document reconciliation. Thanks to the built-in viewer, models and drawings saved in eDrawings format can be opened on any computer without any additional software installation.
Package Contents:
content of suite:
for NX 6.0-11.0
eDrawingsForNX_10_4_32bit
eDrawingsForNX_10_8_1_64bit
for Creo Parametric 1.0-4.0
eDrawingsForProE_Creo_10_4_32bit
eDrawingsForProE_Creo_10_7_2_64Bit
for ProE WildFire 2.0-5.0
eDrawingsForProE_WildFire_10_4_32bit
eDrawingsForProE_WildFire_10_7_64bit
for CATIA V5 R20-R27
eDrawingsForCatiaV5_10_5_32bit
eDrawingsForCatiaV5_10_8_1_64bit
for Solid Edge ST2-ST10
eDrawingsForSolidEdge_10_4_32bit
eDrawingsForSolidEdge_10_8_64bit
for Autodesk Inventor 2010-2018
eDrawingsforAutodeskInventor_10_4_32bit
eDrawingsforAutodeskInventor_10_9_1_64bit
Updated installers:
eDrawingsforAutodeskInventor_10_9_1_64bit.exe
eDrawingsForCatiaV5_10_8_1_64bit.exe
eDrawingsForNX_10_8_1_64bit.exe
eDrawingsForProE_Creo_10_7_2_64Bit.exe
Torrent updated 11/21/2017
Updated installer:
eDrawingsforSolidEdge_10_7_2_64bit.exe
Torrent updated 12/05/2018
Added installer:
eDrawingsForNX_10_9_64bit.exe with support for NX 12.0
Updated license in the crowbar for compatibility with eDrawingsForNX_10_9_64bit
Torrent updated 24/05/2018
Added installer:
eDrawingsforSolidEdge_10_8_64bit.exe with Solid Edge ST10 support
Year / Release Date: 2017
Version: 10.4-10.9
Developer: Geometric Global
Developer's site:

Bit depth: 32bit, 64bit
Language: Multilingual (Russian is present)
Tabletka: Present (TeAM SolidSQUAD-SSQ)
System requirements: Same as the CAD to which it connects.
DOWNLOAD LINKS: